Written to be a major motion picture,"Voombodian Women from Outer Space" gives the flavor of the old "B" Sci Fi movies of the 1950's. With beautiful Voombodian Amazon women, cantankerous old rednecks, a bumbling sheriff, and the sweet and innocent town heroine who tries to save the world, the show has something for everyone!! With all original songs, great sound effects, and seasoned actors, the staged reading of "Voombodian Women from Outer Space" will be an entertainment experience you soon won't forget!! Suitable for all ages!!! Don't miss this one time opportunity to see it live!

This is a comedy, suitable for the entire family. No male humanoids were harmed in the making of this production.


A nicely produced DVD of our performance on Sept. 19, 2010 is now available. One hour, thirty-seven minutes, and excellent video quality.
You can have your own copy for a mere $9.99 + a couple of dollars shipping to the 48 states. Purchase by using the button below, and when I have received your payment, I will email you for your mailing address.
Thanks for supporting our project!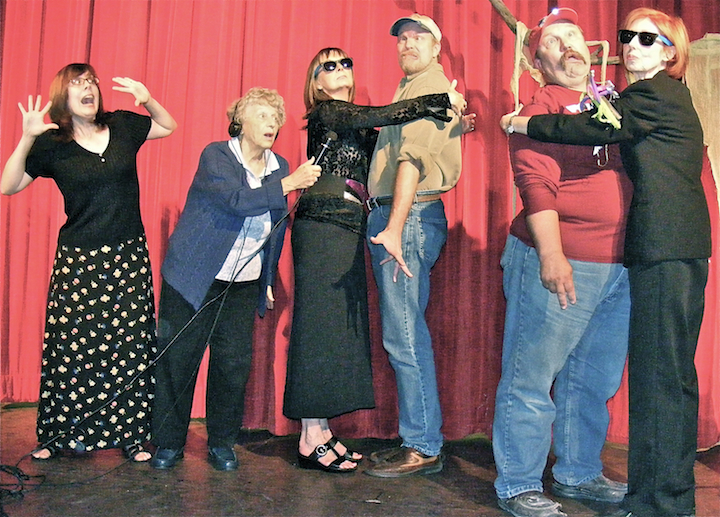 Helpless townsmen being "demoisterized" in the arms of the deadly Voombodian Women, while our heroines look on.
Cast members, from left to right: Viki Hilferty, Shirley McConnell, Lydia Schwam, Sean Hilferty, David Calhoun, Jane Park.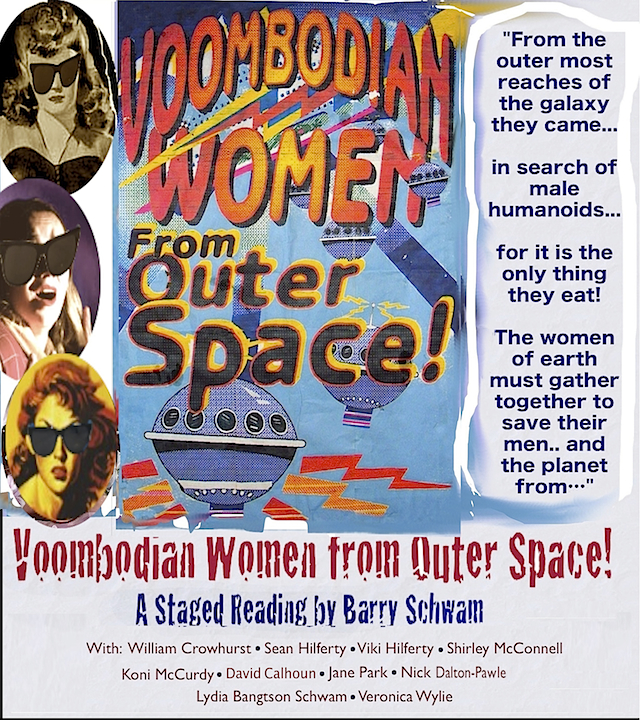 JANE PARK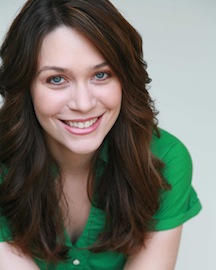 VERONICA WYLIE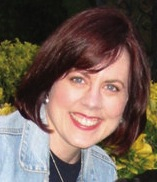 VIKI HILFERTY
SHIRLEY McCONNELL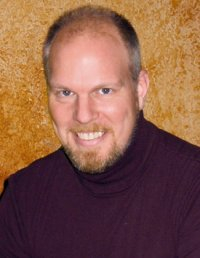 SEAN HILFERTY
NICK DALTON-PAWLE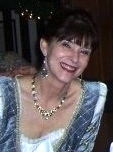 KONI McCURDY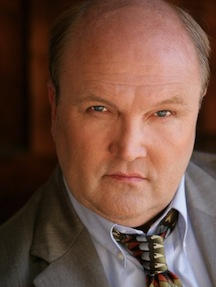 DAVID CALHOUN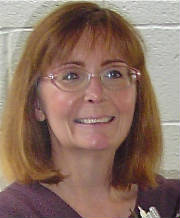 LYDIA BANGTSON
WILLIAM CROWHURST